Spring is here and it's finally warm enough again to get back on the bike and hit the trails. While for some, it's time to get your bike serviced and put air in the tires, for others this could mean the start of a new hobby. 
Bicycle riding may bring back childhood memories, but let's not forget that it could be dangerous if not approached carefully. It's important to prepare properly for your rides and, especially, to ride safely. So here are some tips to help any beginners out there who want to start mountain biking.
Find What Motives You
It may be tough at first to find motivation to get back on the bike, but using a cycling heart rate monitor may make your next ride more exciting because you can track your heart rate and see how many calories you're burning while you're tearing up the dirt path.
Take, for instance, LifeBEAM's Smart Helmet, which not only protects your head while you ride, but also measures your heart rate and the amount of calories burned. The helmet also connects wirelessly to various compatible devices, including smartphones, which means you can analyze your overall biking performance while on the go!
Find the Right Pace
Mountain biking is a fantastic form of cardio exercise. If you stick with it long term, you'll see improvements in endurance, which means you'll be able to cycle for longer periods of time. However, if you are just beginning to ride a mountain bike, start slow by trying to limit your first rides to about a half hour each time.
Once your endurance improves, and you can peddle for longer periods, you can increase your riding intervals. Aim to add five to ten minutes to your cycling time each day every week until you reach an hour of cycling per day for five days a week.
Buy the Appropriate Equipment
No matter if you're simply riding your dirt bike around locally or seriously hitting the dirt trails, you need to have on hand the right gear for protection and safety. First off, always wear a safety-certified bike helmet that is both comfortable and fits securely on your head.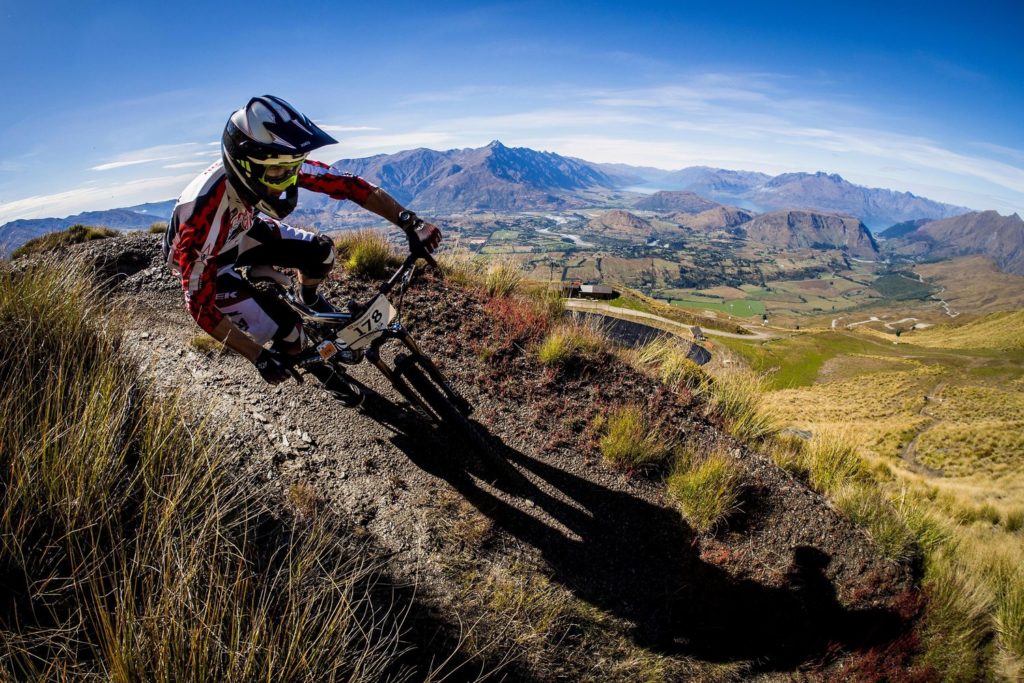 And for those who want to take your mountain biking to the next level, again, consider purchasing a cycling heart rate monitor. When it comes to riding attire, gloves will help prevent blisters, and padded shorts are recommended for comfort on long rides. Also, a reliable pair of sunglasses that have UV protection will help protect your eyes against the sun and dirt.
So, as the spring flowers keep blooming, and we head outdoors more and more, we hope these tips will help you reach for that helmet and get on your mountain bike.